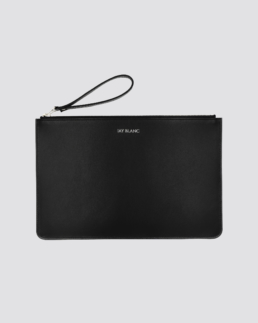 BLACK LEATHER CLUTCH "RENDEZ-VOUS"
The Black Leather Clutch "Rendez-vous" is made from fine calf leather. The minimalistic design, combined with the best materials, offers you an exclusive accessory for special occasions. Fits an iPad. YKK Zipper. Made in Germany.
Measures: 30 cm x 20 cm
---
---
Finer things in life
We appreciate good food, fast cars, impressive architecture and we are fascinated by art and the hard work behind every individual masterpiece.
---
Handcrafted in Portugal
With a lot of attention to detail we deliver you the most luxurious and perfect fit.
---